To edit your website, click on the MCG Builder link in the top toolbar.
When in MCG Builder mode, all content items (known as modules) become editable.
Hover over the slideshow module to edit (seen in blue below)
Clicking the wrench icon on any module will allow you to edit the selected content.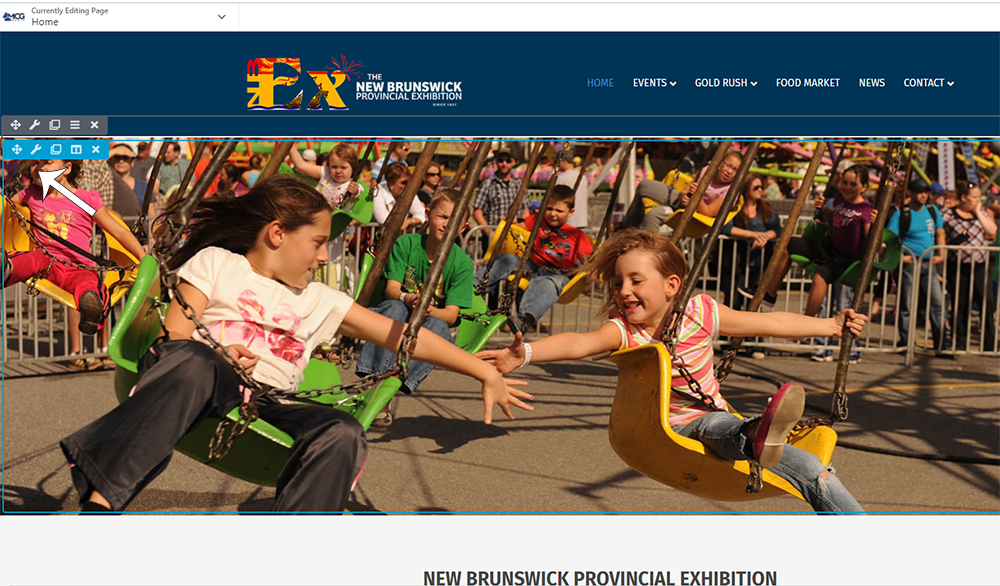 When the Slideshow settings appear, click Edit Gallery to remove or rearrange any photos that are already in your slideshow or Add Photos to select or upload new photos.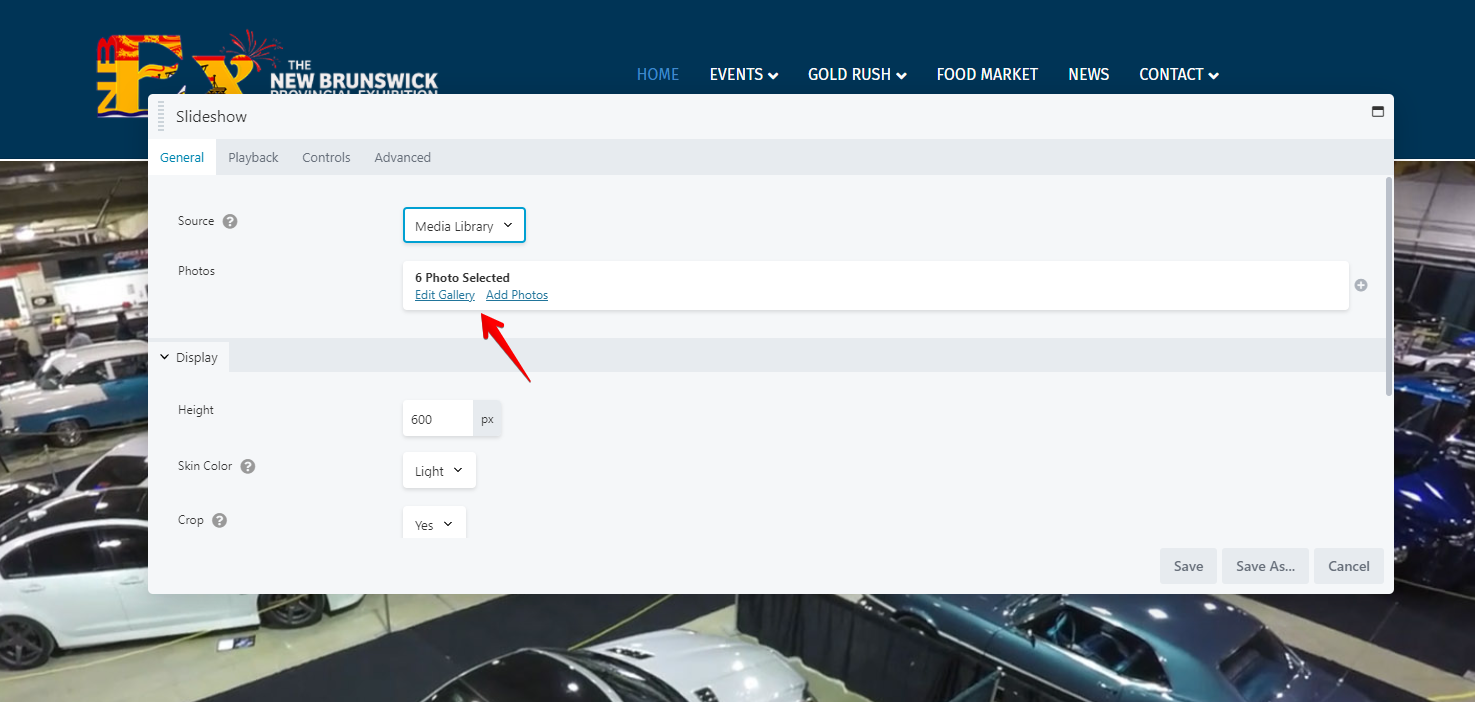 If your photos have already been uploaded, click Media Library to select those items. If you want to upload new photos, click Upload Files. Click the Select Files button to upload the photos from your computer. If you are able to resize and crop your photos, the dimensions should be 1670px x 640px. Once they are uploaded, click the Add to Gallery button (lower right).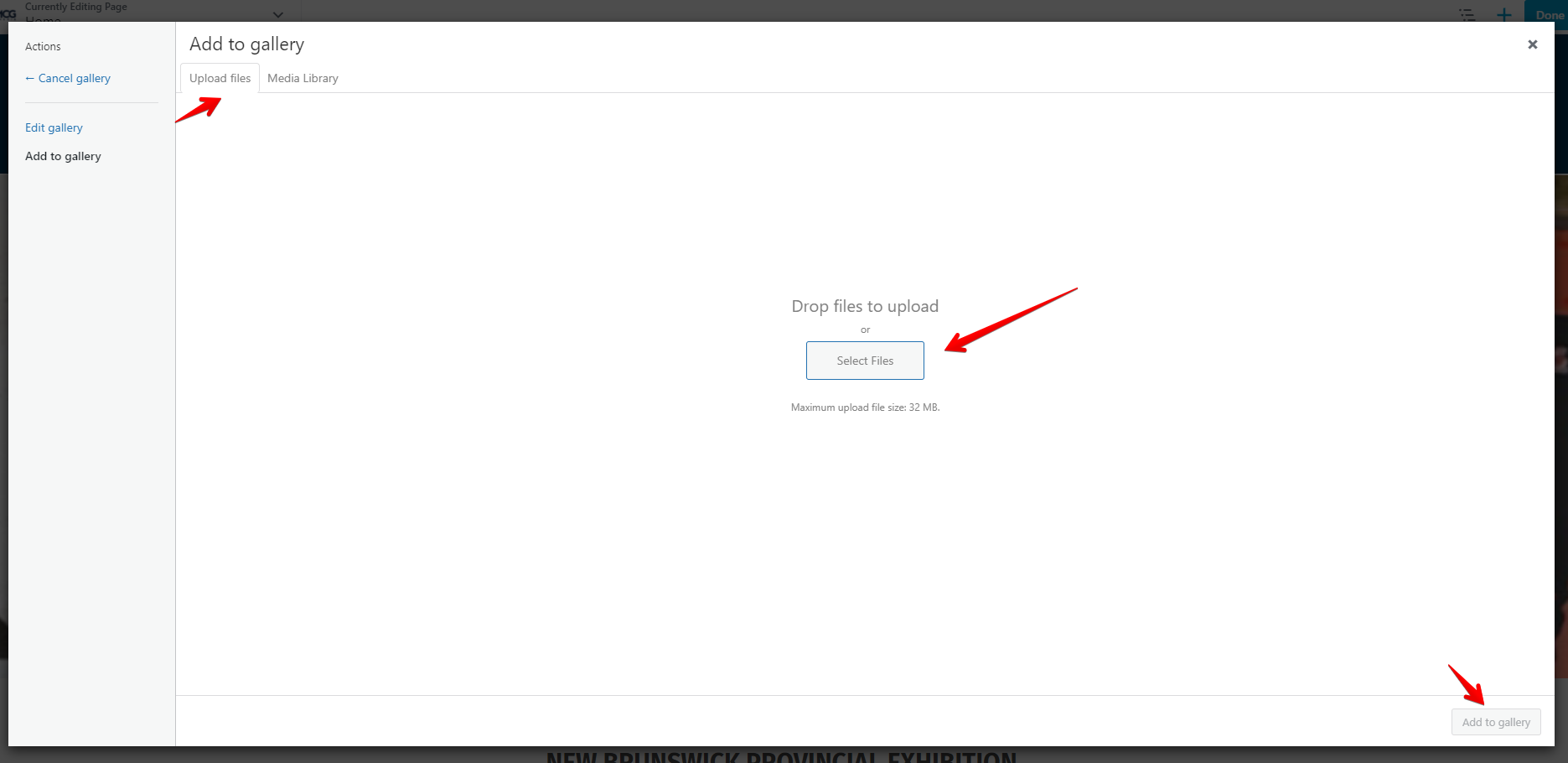 Your uploaded photos will now be displayed in the editor. If you want to rearrange the order, click and drag the image to a new location. Once complete, click Update Gallery.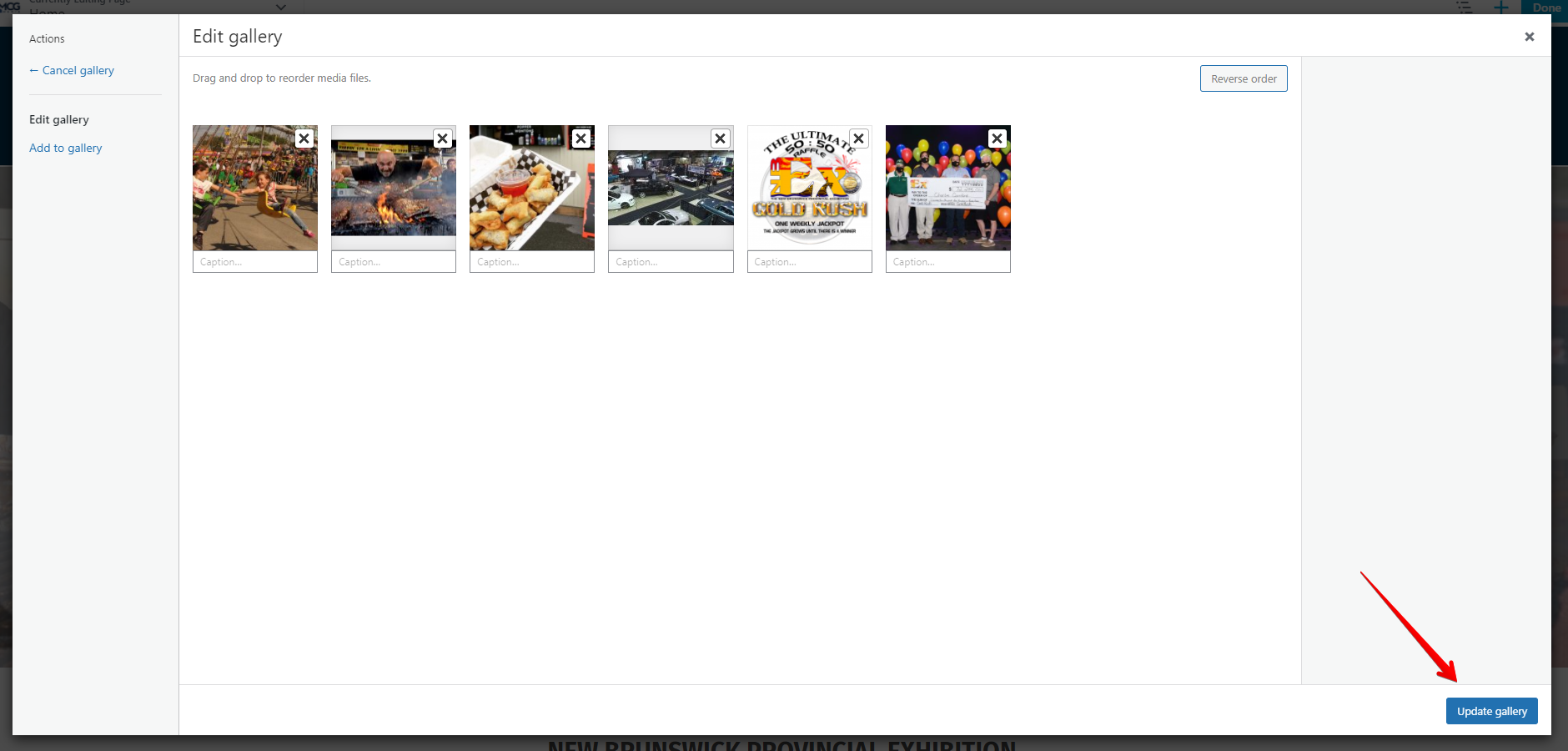 Now that your photos have been updated, you can save and publish your work. Click the Save button (as seen below), and then click the Done button in the top right of your screen. Finally, click Publish (also top right) to make your changes live.