To add a page, go to the WordPress Dashboard.
Click on the "Pages" menu item in the left navigation menu. This will take you to a list of all your pages.
Click the "Add New" button at the top of the page.
In the top box, you'll enter the title of your new page.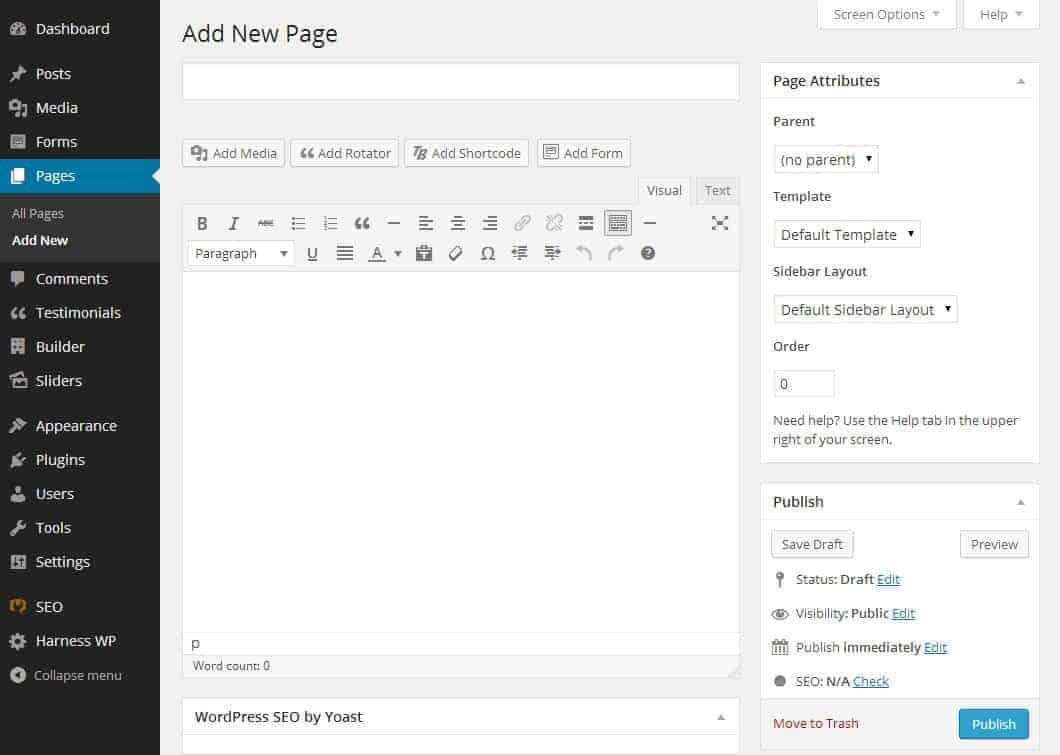 Since you will make your changes to this page using MCG Builder, this is all you need to do at this point. Click the blue Publish button. This page is now ready for content.